Chiropractor Bloomington IN
Welcome to A Way of Wellness Chiropractic located at 1710 West 3rd Street in Bloomington, IN. We understand that choosing a chiropractor is a big decision. Chiropractic is one of the most amazing healthcare professions, but very few people understand what it's all about. This information is here to help you gain a basic understanding of chiropractic care. If you have additional questions, please don't hesitate to contact our Bloomington chiropractors. We are here to help you and your families achieve wellness.
---
Welcome to A Way of Wellness Chiropractic
There is a common misconception that chiropractors only treat back pain. Although we do, there are more benefits that chiropractic care can provide.
Chiropractic care is the practice of manipulating vertebrae in the spinal column back to their correct alignment. By doing this, chiropractors help to remove pressure and interference from the nervous system, providing a non-invasive solution for relief. This can also influence and help alleviate a wide range of common ailments including headaches/migraines, sinus issues, allergies, digestive issues, just to name a few. Our daily lifestyle puts a lot of stress on our bodies and regular adjustments can help to restore balance within.
At A Way of Wellness Chiropractic, our chiropractic team is ready to meet with you to discuss your needs. We will help to design a program that is right for you. We look forward to meeting you.
---
How Does Chiropractic Work in Bloomington IN?
A concise scientific explanation of how chiropractic works is that spinal adjustments directly to the musculoskeletal system (muscle and bone) can reduce pain, increase joint movement, reduce muscle spasms and inflammation, and improve function. This could explain why patients report improvement in overall function.
The main causes of joint dysfunction are mechanical, chemical, and emotional stressors. Mechanical causes include repetitive stress, such as sitting at a desk all day with poor posture. Other mechanical stress can be caused by direct trauma such as a car accident, a fall, or a break. Patients can benefit greatly from chiropractic care by addressing the mechanical causes of joint dysfunction. The second cause of joint dysfunction is due to chemical effects on the body. Chemical imbalances can be caused by a poor diet, smoking, drinking alcohol, etc. The third cause of joint dysfunction is due to emotional or psychological stress.
Chiropractic helps to remove structural misalignments in the spine that can accumulate throughout our lives. For our nervous system to function well, it must be free of interference. By restoring proper spinal alignment and removing these imbalances, the nervous system is allowed to function optimally. Therefor restoring our own innate ability to heal and be healthy.
By using an individualized approach to each patient's care, chiropractic care can help to improve function, mobility, posture, muscle balance, and overall improved health.
Monday
9:00am - 12:00pm
2:00pm - 6:00pm

Tuesday
8:00am - 1:00pm
Wednesday
9:00am - 12:00pm
2:00pm - 6:00pm
Thursday
9:00am - 12:00pm
2:00pm - 6:00pm
Friday
8:00am - 1:00pm
Saturday
Closed
Sunday
Closed
A Way of Wellness Chiropractic
1710 West 3rd Street
Bloomington, IN 47404
(812) 336-2225
Fax: (812) 822-0606
WOWChiroLLC@gmail.com
HOW TO FIND A CHIROPRACTOR IN Bloomington
This guide will help you find the best chiropractic clinic in Bloomington for you. When most people in Bloomington decide they need a chiropractor, they end up doing a search and just picking someone at the top.
Being at the top of Google for the chiropractic search does not necessarily mean they are the best chiropractor for you. Follow the steps below to make sure you are picking the right chiropractor for you.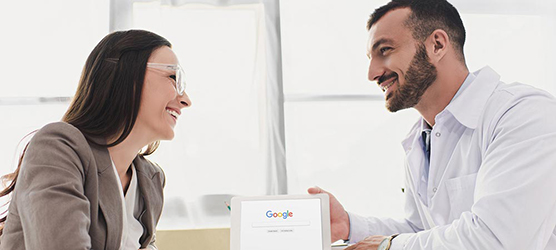 Time Needed: 5 minutes
Total Cost: USD 0.00
4 EASY STEPS TO FINDING A CHIROPRACTOR IN Bloomington
Step 1: Open up a Google search
You will want to type one of the following in the search bar:
Chiropractor Bloomington
Chiropractor 47404
Chiropractor near me
Best chiropractor in Bloomington

Step 2: Review Their Website
The best chiropractors in Bloomington put as much care into their website as they do into the rest of their office. By reviewing their website you will get a good feel for the doctor and if they are right for you.

Step 3: Check Out Their Reviews
Check out the Google Business Page of a chiropractic clinic you are thinking about visiting. It is easy for someone to say they are great, it's a different story to get other people to say great things about you.

Step 4: Give The Office A Call
Now that you have a basic understanding of what the office is about. Give them a call to make sure they fit the message that their website and GMB have been sending. You will know in a few minutes whether the office is the right one for you.